The Indian Maharadja sportswear and clubwear is of top quality and is supplied by NOOR Sportswear. Thanks to a combination of very experienced people in the sports brand field, a very extensive network of suppliers and, above all, an enormous passion to get people moving and to keep them moving, we deliver tailor-made solutions at competitive prices.
At The Indian Maharadja, we have just one goal: to make the greatest sport in the world a little better every day
We love hockey, just like you. Since 2009, we do all we can to take the sport to the next level. We believe that hockey clothing can always be better and we like to contribute to that! This is also reflected in our name. A Maharajah is a king in ancient India. It literally means 'great ruler' and that is exactly what we are aiming for: making sure you rule the hockey field. The Indian Maharajah is the brand that helps clubs improve their performance.
This is what better performance looks like
The Indian Maharadja always puts performance first. Everything we make is aimed at helping you perform better. Of course we make sure you look great too, but our focus is on the performance of you and your team. It doesn't matter how old you are or what level you play. From top class to recreational, The Indian Maharadja is here for you.
Our focus: hockey, hockey and hockey
We couldn't be more clear. We focus entirely on hockey and the requirements it demands on clothing. We know every specific movement and adjust the fit accordingly. We were also the first to apply technology from other sports in hockey collections, such as breathable fabrics, stretch and quick-drying materials.
For the pros of today... and tomorrow
We develop our innovations in co-creation with Dutch hockey pros. They test our sticks, clothing and accessories to the limit. Only when they are satisfied, our gear is ready for use on hockey fields throughout the country. This is how today's pros help tomorrow's champs to have the best hockey clothing available.
Dutch design
The secret of our collection? We keep an eye on global trends, but design everything right here in the Netherlands. It is all Dutch design! Sustainably produced by a select number of certified partners. In stock in the Netherlands, so always quickly delivered. That's how we stay on the ball.
We support your club
More and more hockey clubs in the Netherlands rely on The Indian Maharadja for their club wear and performance gear. They know we always deliver, in any design and in any club color. The Indian Maharadja gives your club something to be proud of: a professional look and top-quality clothing. Super strong, colorfast and retaining its shape, even at the end of the season. Always like new, always ready for the next match.
Let's stick together
There is nothing better than being part of a team. Going all the way for something together. Crossing sticks with any opponent who dares to take you on. With The Indian Maharadja in your team, you always have a major advantage. We help you perform without any limits and reinforce the team spirit with a great club outfit. Together, we go for the best result possible. Let's stick together!
Are you interested in collaborating with The Indian Maharadja for your clubwear? Please contact NOOR Sportswear B.V.
Nelson Mandelalaan 1, 5222 AD ' s-Hertogenbosch, The Netherlands
Contacts:
Wisse Mewiss (+31 (0)6 46 612 861 of wisse@noorsportswear.nl)
Lizzy Koeton (+31 (0)6 14 474 873 of lizzy@noorsportswear.nl)
Thijs Vriens (+31 (0)6 31 154 515 of thijs@noorsportswear.nl)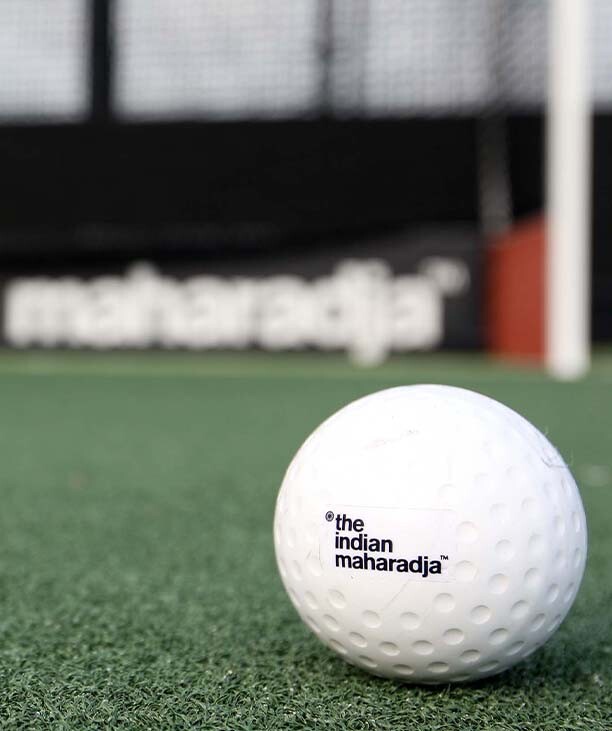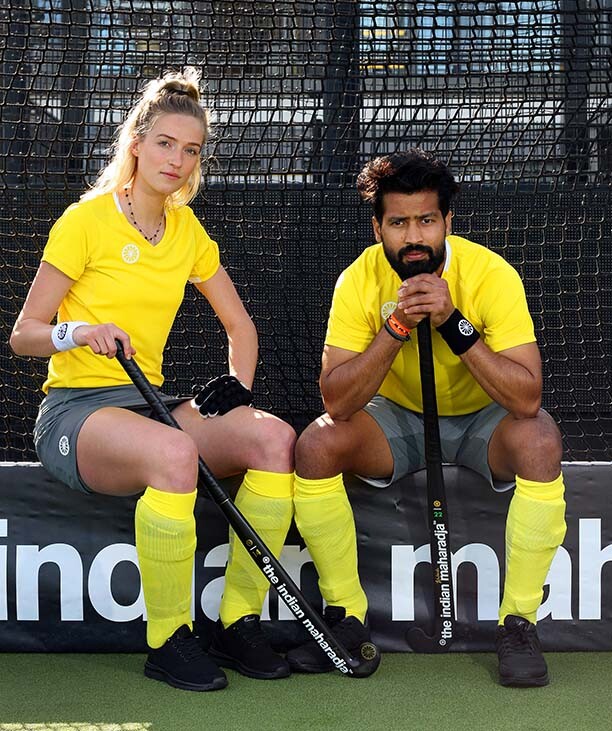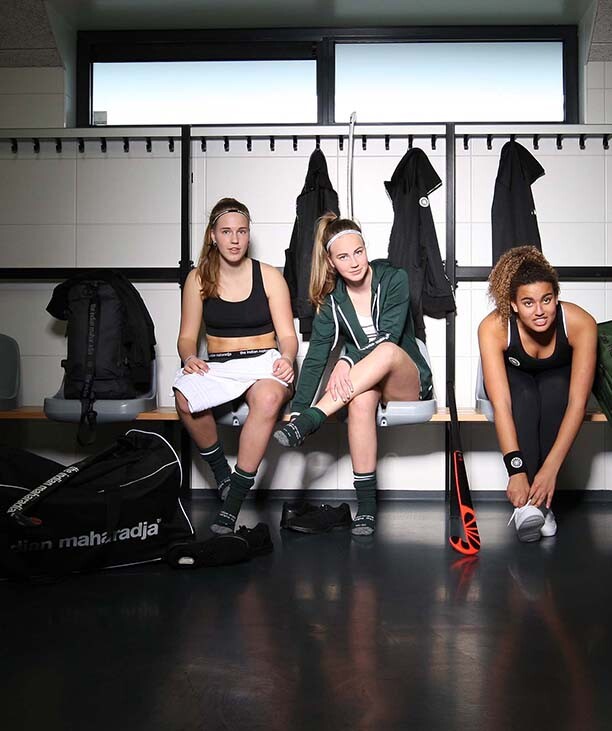 HOCKEY CLUBS

WE ARE PROUD OF